Looks like this event has already ended.
Check out upcoming events by this organizer, or organize your very own event.
Going Pro Expo - Houston

Saturday, February 16, 2013 from 9:00 AM to 5:30 PM (CST)

Houston, United States
Event Details

Houston Going Pro Expo
Saturday, February 16, 2013
9:30am-5:30pm
Join us during All Star Weekend!
Learn from Pro Basketball Dance Directors, as well as alumni of pro football and other sports leagues.  

Additional weekend activities include the official Pro Dance & Cheer Party on Saturday, 8:00-10:00pm at

 Saint Genevieve, 2800 Kirby #A206, Houston, TX 77098. Offering discounted signature drinks for pre-registered current and alumni performers. Guests permitted. Separate registration available for this event.
Featuring presenters and choreographers from the industries of...
Pro Basketball Performance

Pro Football Performance

Collegiate performance

Pageantry

Fitness

Modeling

Broadcasting

And more...
ONLINE REGISTRATION WILL CLOSE ON FRIDAY EVENING AT 10:30PM CST! AFTER THAT TIME YOU ARE WELCOME TO PAY AT THE DOOR USING CASH OR CREDIT. IF YOUR TEAM MEMBERS NEED TO PAY INDIVIDUALLY, PLEASE CONTACT US TO PROVIDE A TEAM REGISTRATION CODE AND STILL TAKE ADVANTAGE OF THE GENERAL ENTRY DISCOUNT. EMAIL GOING PRO
Costs ...
General Entry
$15.00 per person via online registration
$20.00 per person at the door
**$5.00 NFL discount for current and alumni performers. Send your name, team and years to Going Pro for the discount code
**$5.00 Group discount for groups of 5 or more
**Attendees should be age 16 or older. Those ages 16-17 will require a parent waiver form.
Includes:
Vendors
Presentations
Dance Technique Classes
Sideline Classes
Add Choreography Master Classes at $20.00 per routine
View Video from Recent Expos ... please wait to load.
Why Going Pro ...
Inexpensive Rates! Other conventions will charge you hundreds of dollars to attend a full weekend. Going Pro offers fabulous, fresh choreographers with quick in-and-out options or bring your team and stay the full day.
Incredible Presenters! We are more than just cheer and dance. As professional performers, our genres cross pageantry, fitness, broadcasting, modeling and more. If you are auditioning for the entertainment industry, you can learn about many options and how to make entertainment your career!
Results! Going Pro events have been held in over 15 cities since 2008. 100% of attendees have reported, "YES, this event was worth it!" and "YES, I would attend another Going Pro event!" It's time for YOU to discover Going Pro!
More Markets! Going Pro was founded in Kansas City and in four years has expanded to multiple U.S. markets and Canada. You don't have to travel far to attend a Going Pro Expo. We also schedule private team camps - so if you don't see your city or would like to host instructors, please contact Going Pro. 2012-2013 expo cities include the Bay Area, Kansas City, Washington DC, Houston, Miami, Atlanta, and Dallas through May 2013. Please visit the link below for an update on scheduling.
---
All general entry tickets include access to presentations, dance technique and sideline classes. Browse vendors, get special offers and attend any of our featured presentations by the industry's best! Attire should be suited to your activity. You are here to network so dress to impress!
9:00am Check in Opens, Browse Vendors All Day!
9:15am Morning Kick Off Party
9:30am-10:15am Fitness & Nutrition: Laura Clark - Chiefs/Rams
12:30-1:15pm Lunch Break, Browse Vendors
4:30pm-5:15pm Makeup & Hair: Theresa Rocabado, My Makeup Rocks
MASTER'S CLASS SCHEDULE
Purchase General Entry to this Event, then you will be asked to add Master's Classes at $20.00 each. You will learn a 45-60 second pro level routine, including video and music. Click on the choreographer's name to see bio and photo. Each Master's class will begin with a short warm up and stretch. 
---
ABOUT THE PRESENTERS AND CHOREOGRAPHERS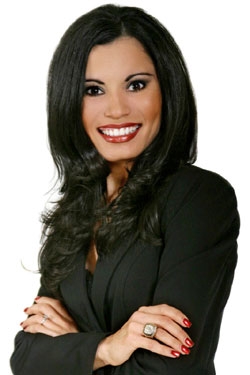 Raquel Torres-Garcia: Director of the Silver Dancers. Raquel was a performer for the Silver Dancers for five years before becoming the director. She attended Kilgore College and is a former member of the world renown Kilgore College Rangerettes. She has trained extensively with many of the country's leading authorities in dance. She has also been a dance instructor of the professional dance staff of ShowMakers of America since 1993. She has choreographed for many high schools in and around Texas. Raquel has privately and professionally trained many dancers to audition for various high schools, collegiate and professional dance teams. Currently, Raquel is the choreographer for the Silver Dancers, and the Silver Stars SBC Star Squad. She also is the owner and founder of her precision dance school called 5678 Danz in San Antonio. Raquel choreographed two pieces for the Farelly Brothers Movie The Ringer starring Johnny Knoxville. She has also appeared in numerous commercials, including the PGA Golf Tour commercial featuring Phil Mickelson and David Robinson. Raquel had the opportunity to work on an upcoming episode of MTV's MADE. Raquel has also appeared in various promotional videos and has been featured as a body double dancing in a movie. She has traveled extensively, and performed in Los Angeles, New York, Mexico City, Italy, and France.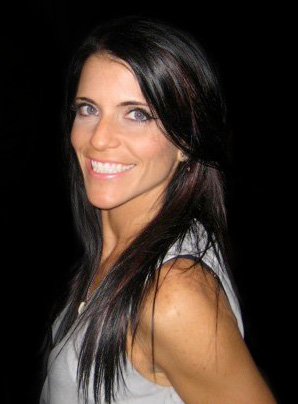 Ashley Deaton: Manager & Choreographer of the Honeyees Dance Team. Since 2005, Ashley Deaton has served as the leader of the Honeybees Dance Team. A Honeybees dancer herself for three seasons in New Orleans, Ashley brings a vast amount of experience to her position, having provided competitive choreography for many dance groups as well as overseas shows, Super Bowls and more. The Baton Rouge native and LSU graduate was also a member of a national championship-winning dance team as a Tiger. Ashley has traveled the world with the Honeybees visiting military bases.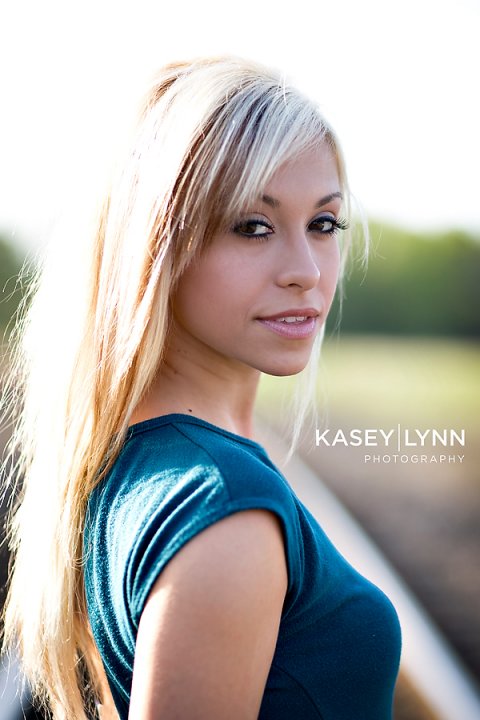 Lindsay Slott: Alumni NFL Cheerleader - Houston, America's Best Dance Crew.
 Lindsay is a former NFL Houston Texans Cheerleader for two seasons, providing her the opportunity to perform for over 70,000 fans and travel overseas to Japan, Singapore, and Diego Garcia to perform for the U.S. Military. She was featured in the 2011 Houston Texans Cheerleaders Swimsuit Calendar and received Honorable Mention for Best Dancer. Lindsay was featured on North America's most popular MTV network television show "Randy Jackson Presents: America's Best Dance Crew" (Season 2) with her crew "Distorted X." She starred in the Gold and Platinum-Remi Award winning docudrama "House of Dreams," produced by Shawn Welling and Roger Scott Budge. Slott performed at the annual 2006 Monsters of Hip Hop show in Los Angeles, where she worked closely with star choreographers such as Brian Friedman (Britney Spears, Christina Aguilera), Marty Kudelka (Justin Timberlake), Kevin Maher (Mariah Carey), Tabitha and Napoleon D'umo (So You Think You Can Dance) and The Jabbawockeez. Her other career accolades include co-choreographing with Geo Hubela (Iconic Boyz) for artist Jeannie Ortega in New York City, touring with the Latin pop group Kabah, making the front cover of the 2005 October issue of Houston's Envy Magazine, appearing in Todo Magazine, performing with rock star Neil Young, playing the lead role of Cinderella in Planet Funk Academy's first theatrical production of The De Vinci Movement featuring celebrity choreographer Wade Robson, and winning various awards for her novelty hip-hop choreography contributed to competitive dance teams and high school drill teams (Lamar High School, MacArthur High School, Oak Ridge High School, The Woodlands High School). She currently instructs at The Studio of Tomball and SoReal Dance Studio in Houston, TX.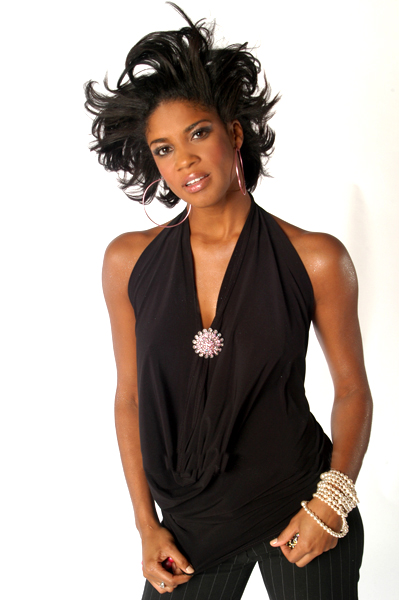 Shelby Alexander Foutz: Former Director of the "Warrior Girls" Dance Team, Alumni Dancer for the Houston Rockets.
Shelby, a native Houstonian, began her life-long interest and passion for dance at the age of three. From 1994-2000, Shelby was a dancer for the Houston Rockets Power Dancers and served as Captain for two years. She was privileged to be a part of their 1994-1995 Championship year and enjoyed being involved in traveling and performing with the Rockets for the World Championships in London. In 2000, she received an invitation to interview for the position of "Warrior Girls" Dance Team Director. She accepted the offer and headed to California, well on her way to fulfilling one of her biggest dreams: becoming a Dance Team Director. With the Warrior Girls, Shelby was able to travel and perform around the world to Hong Kong, the Philippines, and Taipei to name a few. With an amazing 11 years of experience under her belt, the summer of 2005, Shelby packed up, left sunny California, and headed back to the Lone Star State. She has always enjoyed helping dancers achieve their dreams. Around Houston and surrounding areas, she assembles dance workshops and creates team choreography. Children have also been an important and pivotal part of Shelby's career. Knowing so many children are suffering from childhood obesity has inspired her to be an ambassador in fighting the disease through her love of dance and fitness. She is currently a Physical Education Teacher in Houston where she teaches kids to play, dance, and be fit with a purpose. Shelby looks forward to teaching a pro-level routine as part of the Houston Expo!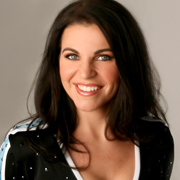 Ashley Worrell - Alumni NFL Cheerleader - Kansas City, 2-Team Pro Basketball Dancer - Dallas and San Antonio, Current Coach of the Missouri Western Mystics, Author of Halftime Highlights. Ashley was a 3-year Pro Basketball dancer in Dallas and San Antonio, an NFL Cheerleader and AFL Dancer in Kansas City. She is a dance coach and choreographer at Missouri Western University in St. Joseph, Mo. Ashley recently released a book entitled Halftime Highlights. As the previous owner of a dance studio and retail space for nearly 10 years, Ashley has led studio performers to competitions and managed masters classes in a variety of genres. She is the regional representative for Angela King Designs Go Wild! Wear, offering costuming advice to many teams in the midwest.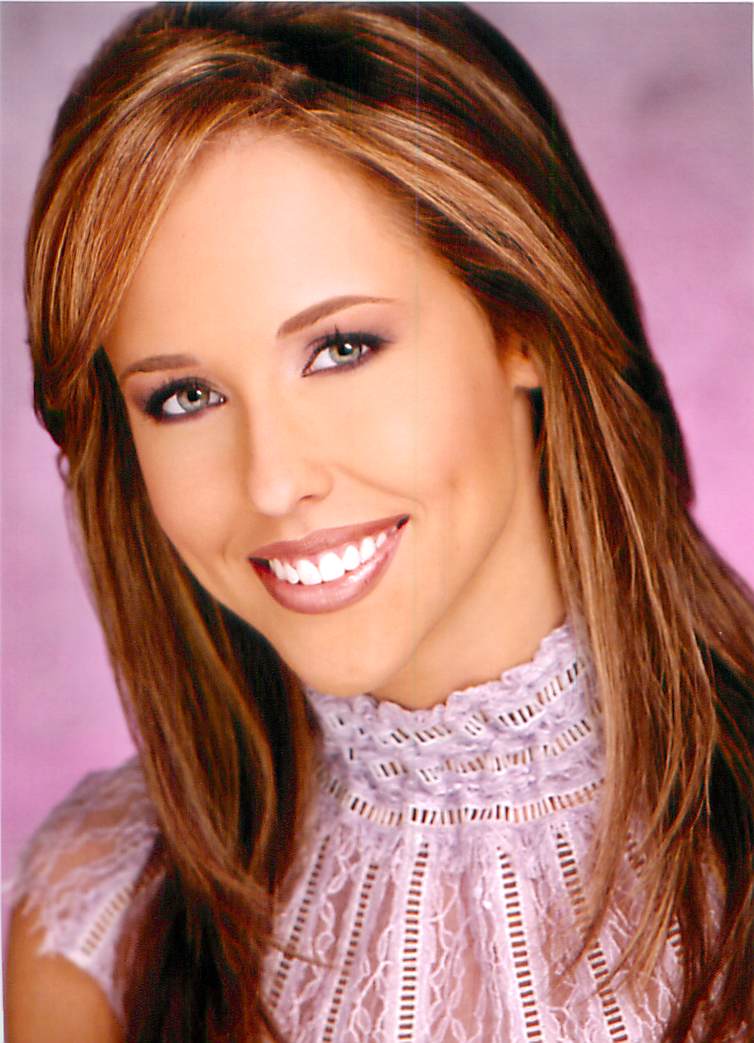 Lindsay Scovil Dove: Alumni NFL Cheerleader - Houston. Lindsay has been training in ballet, jazz, modern, andcheer since the age of 13. An NFL Cheerleader in Houston from 2006-2008, Lindsay was the host of the Weekly Cheerleader Wrap-up, a featured cheer blogger, and represented the team both internationally and as Miss July 2008. She is an avid animal rescue activist and still attends many Texans games and alumni activities. Lindsay has been the Houston Regional Director with Going Pro Entertainment since 2008 and specializes in media, image, and performance consulting.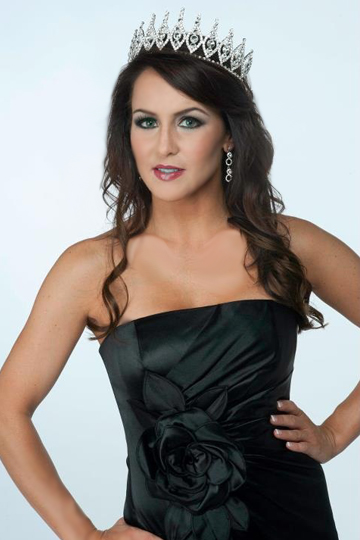 Laura Eilers Clark - Listed on 2012 Bleacher Report as Most Buzzworthy NFL Cheerleader! Ms. United States 2011. Alumni NFL Cheerleader of St. Louis and Kansas City, Certified Personal Trainer with emphasis in Nutrition. Laura was a six-year NFL cheerleader, spending one year with St. Louis and five years with Kansas City. During her years with the NFL, she received honors such as captain, choreographer, swimsuit calendar model, junior program leader and ProBowl Cheerleader runner up. She was crowned Ms. United States from 2011-2012 and now directs the Miss District of Columbia, Maryland and Delaware United States pageant as well as Ms., Teen, Junior Teen, Pre Teen and Little Miss divisions. She has a certification from the National Academy of Sports Medicine in nutrition and personal training and works actively with clients of all ages to achieve their fitness goals. She recently completed her third year as director of the PIFL Lady Raiders, and has coordinated dance teams and cheerleaders for the MiLB, ABA, AFL, college and high school. Teams she has worked with include the Unofficial Dancers of the New York Giants, Baltimore Blast Cheerleaders, Virginia Destroyers Cheerleaders, University of Central Missouri "Mulekickers," Otterbein University and the Portsmouth Cavaliers ABA Dance Team. One of her greatest honors is serving as the creative director and choreographer of the USA Science Cheerleaders - recently featured on the Today Show and active around the U.S. in schools and communities. Laura is the founder of Going Pro Entertainment and national sales director for Angela King Designs - Go Wild! Wear.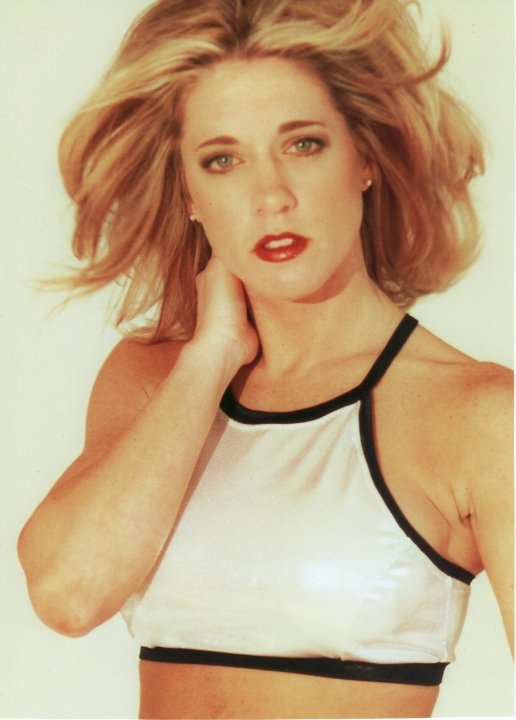 Amy Burns Duhon: Alumni Pro Basketball Dancer - Houston. Amy is a former Houston Rockets Power Dancer, where she danced for four seasons. She also assisted the dance director with coaching, instruction, auditions and with coordinating appearances. Amy represented the team when she performed at games, traveled for appearances, performed in music videos, commercials and televisions shows and appeared in the team calendar. Before her amazing experience, Amy danced for the Houston Thunderbear Arena Football Team as a Lightning Bolts Dancer for three seasons, where she also assisted the director. Amy attended Stephen F. Austin State University as a communications major and danced for the college dance team. She gained a spot as a dancer for Planet Funk Dance Academy, became a principal dancer/performer and was also the Director of Training. Amy recently has served as a judge for the Rockets Power Dancers. She now teaches adult dance classes at Dancer-Strong Academy and choreographs for the Dallas Defenders performance team.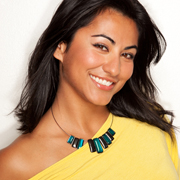 Ana DeVillegas: Director of the New York Giants Unofficial Dancers "Gothams City Cheerleaders," Alumni Cheerleader of the Washington Redskins. Ana has shared the stage with artists including Ne-Yo, Sean Paul and Shakira. She has appeared on Pix Channel 11 morning news, The Today Show, David Letterman, and Fox and Friends. She is a company member of Revolucion Latina, directed by Luis Salgado (In the Heights), a non-profit collective of artists and activists committed to empowering the artistic community in order to inspire growth within the Latino Community. She was a featured dancer on the reality Docu Series: The Louie Spence Dance Project aired on the Oprah Winfrey Network in 2011. Prior to moving to New York, Ana spent one year cheering on the sidelines for the NFL Washington Redskins and was honored to appear in the 2009-2010 NFL swimsuit calendar. She was named an All-American dancer, performing at the NFL Pro Bowl in Hawaii. Ana's love and passion for sports entertainment has led her to New York City to kick off the second season for the Unofficial Dancers of the New York Giants. The group has appeared on David Letterman, the Wendy Williams Show and many other media outlets and NYC events. Aside from choreographing for the Unofficials, Ana has also been active in the ABA as the Entertainment Coordinator and choreographer for the New York Charters. She enjoys teaching dance and Pilates throughout New York City and was recently the Director of Group Services at the world-renowned Broadway Dance Center. Ana studied philosophy and international legal systems in London, earned a double major in Criminal Justice and Dance, and spent six years as a Paralegal. Ana will teach dance technique.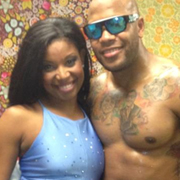 Trisia Brown - Alumni NFL Cheerleader and Choreographer - Miami, Choreographer and Performer for Flo-Rida. Trisia has 10 years combined professional dance experience as an NFL cheerleader and choreographer in Miami, where she was a four-year cheerleader and two-year captain. She was chosen as the 2004 ProBowl representative, appeared in four swimsuit calendars, and traveled to the Bahamas, Mexico, London and France performing as a member of their elite Show Team. From 2005-2009 Trisia was the choreographer for the NFL in Miami, and in 2010 was chosen as the head choreographer for the Pro Bowl Cheerleaders. She has over 20 years of dance and choreography experience in all disciplines and is currently the owner of a dance training school "The Studio" in Miami. Recently Trisia found a new home base of New York City while touring with award-winning celebrity musical artist Flo-Rida during his 2012 and 2013 tours. Trisia has choreographed performances with Flo-Rida and his team of dancers. Performances have included the MTV Music Awards, Wrestle Mania, Dick Clark's Rockin New Year's Eve in Times Square, the Ellen DeGeneres Show and more. Trisia will lead a freestyle workshop in the morning.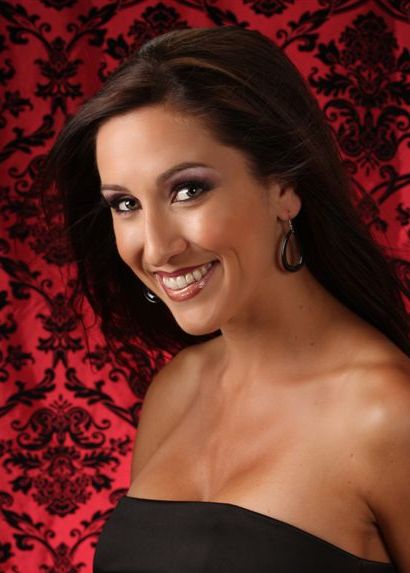 Summer Dawn Williams: 2013 Ms. Texas United States, Alumni NFL Cheerleader - Houston, Science Cheerleader. Summer holds a Bachelor of Science degree in Aerospace Engineering from Wichita State University and works as an engineer at NASA - Johnson Space Center.She is a former Houston Texans Cheerleader and part of the official HTC Alumni group.Summer was featured in NFL Films Presents: Rocket Science, allowing her to interview on many television programs including ESPN Cold Pizza, the game show "1 vs. 100" and many local news segments in Houston, TX and Wichita, KS. She has also been featured in an international magazine published in Greece and several national magazines such as Sporting News and AOPA Pilot.During her time as both a cheerleader and rocket scientist, Summer found herself at several speaking engagements in front of school-aged female audiences encouraging young girls to explore an education in science, technology, engineering and mathematics (STEM) in addition to their hobbies.These experiences helped lead her to becoming a Science Cheerleader, a unique nationwide cheerleading squad consisting of former and current professional cheerleaders who are also scientists and engineers.The Science Cheerleaders challenge stereotypes while encouraging participation in citizen science activities and inspiring young girls to consider careers in STEM. During her time as Ms. Texas United States 2013, Summer plans to continue to work promoting STEM education throughout the nation through various speaking engagements and appearances. Summer earned her private pilot license while attending college and she has a motorcycle license. She is a member of the Aircraft Owners and Pilots Association and the American Institute of Aeronautics and Astronautics. Summer loves to dance and enjoys running 5K, 10K and half-marathon races. As the daughter of a Purple Heart Veteran and Bronze Star Medal Recipient, she is excited for opportunities to support multiple organizations and foundations set in place to benefit our country's heroes. Meet Summer and her fellow Texas titleholders while they present on the benefits of pageantry and represent the Miss United States Organization at this Houston Expo.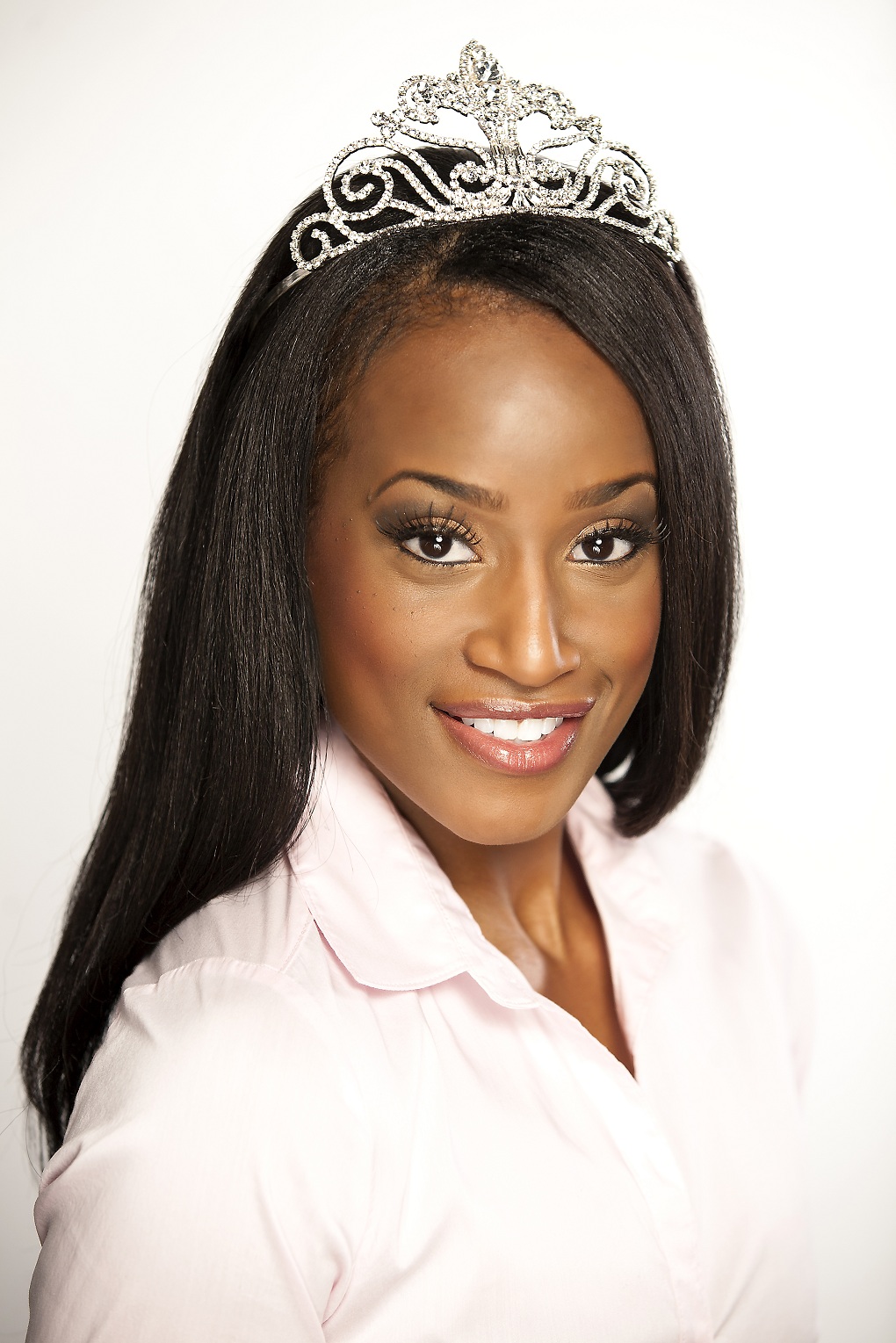 Natalie Clarke, Miss Texas United States, Alumni Pro Basketball Dancer - Dallas. In an industry where being talented is secondary and longevity is something of the past, Natalie Clarke has captured both of these entities. Coming from a background of performers, Natalie's first encounter with singing was at age seven coming across an old record featuring her mother, Regini Evans. After finding the arts as a young singer and dancer, Natalie found structure and discipline in the Reserves Officer Training Corp. After her military training at the University of North Texas, Natalie felt a void which was filled by the love of dance after joining the "Ruckus," a Hip Hop dance group. She competed in the Miss Texas USA pageant and held various modeling jobs like being a spokesmodel for Yums shoes and clothing, fashion model for Bill Bellamy's "Who's Got Jokes," fashion model for Jet/Ebony magazine, and representing swimsuit companies including Tropic Beauty and Swimsuit International. Natalie has taken vocal lessons from Los Angeles' best, Nick Cooper, who has also worked with artists like Ciara and Beyonce Knowles. She became lead singer for a Dallas band "The Function," where she learned how to stimulate the crowd. One of her accomplishments was being one of four finalists in the Chevy/Essence "Voices of Tomorrow" singing contest. There, they competed in front of a celebrity judge panel consisting of Music Soul Child and Atlantic records. In 2006, Natalie reached a pivotal point in her entertainment career when she became a dancer for the Dallas Mavericks. Through dance, she truly became a team player, perfected her stage presence, and partook in a wide variety of community service. Most recently, Natalie was crowned as the 2013 Miss Texas United States and will represent her state in the 2013 national pageant. With a concentration on service, Natalie is currently a part of the Daddy Drop Off Charity board, which helps aid in bringing families together. She is a volunteer for Pearl Girls, an organization helping young girls achieve self confidence and build self esteem. Natalie also plans to use her platform to encourage young girls that it does not matter where or how you start; it matters how you finish. She believes strongly in the fact that you can have anything if you set your mind to it and also take action towards getting it. Meet Natalie and her fellow Texas titleholders while they present on the benefits of pageantry and represent the Miss United States Organization at this Houston Expo.

---
GO WILD! WEAR BY ANGELA KING DESIGNS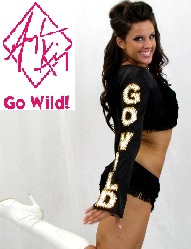 Go Wild! Wear by Angela King Designs is your premier source for today's hottest styles in professional cheerleading and dance. Whether you are looking for audition outfits, rehearsal wear, a performance costume, or accessories, AKD's Go Wild! collection includes the most sought after designs in the industry. Select from a wide range of fabrics including solids, sparkle and sequins, and embellish with rhinestones, logowork, embroidery and more. Their unique designs and 20 year history in the pro-cheerleading industry includes major brands in the NFL, NHL, UFL, and beyond. Service is top notch, with alumni pro cheerleaders representing multiple major markets in the United States, Canada, United Kingdom and other international territories. Don't wait! Now's the time to experience perfection. Visit www.gowildwear.com.
SCIENCE CHEERLEADER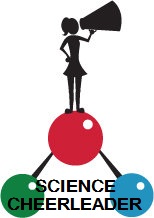 Darlene Cavalier is a Philadelphia alumni dancer who founded the Science Cheerleader to unite the citizen's desire to be heard and valued, the scientist's growing interest in the public's involvement, and government's need to garner public support. The Science Cheerleader features cheerleaders and dancers who work in or study science, math, engineering, health and other related fields. Launched in 2010, the Science Cheerleaders performance team has rocked the industry with live performances, ground breaking online videos and even shattered a world record! The Science Cheerleaders have performed in the Philadelphia, New York City, St. Louis, Las Vegas, Dallas, Washington, DC and other cities across the United States. Submit your application to join the performance team by visiting www.sciencecheerleader.com.
FITNESS ANGELS

The Fitness Angels represent a team of select women who are fitness enthusiasts with the experience in NFL cheerleading, dance, gymnastics, Martial Arts, modeling, Zumba, and fitness, figure & bikini competitions. IFBB Fitness Pro Jenn Becerra Wilson created this group for one main reason, the pure love of performing. She now shares the stage with The Fitness Angels to showcase their talents in one of a kind performance. Visit www.fitnessangels.com
SILPADA DESIGNS JEWELRY

Silpada Designs Jewelry is "all" handcrafted, and made with .925 sterling silver. There is a "lifetime" warranty on every piece. We use the best quality rare and exotic stones. Our jewelry is handcrafted in nine different countries, and every piece is touched by six to eight artisans. Meet Silpada representative Rona Cayton at the Houston Expo and visit www.mysilpada.com/rona.cayton.
GET STONED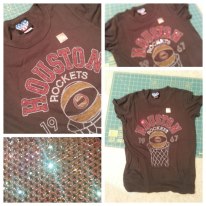 "Get Stoned"
is shining with popularity right now...especially in Texas, the home of BLING and big hair.
The "Get Stoned"
branch of "GET, inc." consists of a small team of women who will stone anything for you (by hand, one rhinestone at a time) from swim wear, dance wear, shoes, cell phone covers, to beauty pageant dresses, wedding items, cars, boats, business signs and apparel. Everything they do is customized, personal, and one of a kind.
"Get Stoned"
only uses the top of the line, Cadillac of rhinestones; imported from Austria, real genuine SWAROVSKI crystal rhinestones. For more information, call 469-77-STONE and leave a message, or visit
www.facebook.com/get.stoned.469.777.8663
MISS UNITED STATES PAGEANT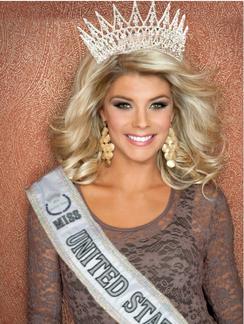 The Miss United States Organization is based on a solid commitment to uphold the standards of fairness and integrity. We pride ourselves in providing an avenue for each young woman to give a voice to those needing to be heard, lend a hand to those less fortunate, and be a compass for those daring to dream. At the local, state, and national level the Miss United States Organization gives women the opportunity to promote a platform of community service. The pageant system allows young women all over the country to interact and discuss their achievements in service and volunteerism. It promotes the intellect, moral character and personal engagement of its outstanding participants as they pursue success in achievement. Meet representatives from surrounding state pageants! The Miss United States Pageant includes divisions for Little Miss, Junior Teen, Teen, Miss and Ms. Visit www.missunitedstates.com.
iGOPINK / BREAST CANCER CHARITIES OF AMERICA

iGoPink is an organization bringing the "integrated cancer care" message to women in America. Integrated Cancer Care brings the "whole person"—body, mind and spirit—to the cancer prevention, treatment and recovery effort. NFL cheerleader alumni involved in the organization will be at the Houston Expo providing educational materials and fund raising through sales of pink wristbands for $1.00 each. They will offer door prizes as well. Visit
www.igopink.org
.
DIVA HOSIERY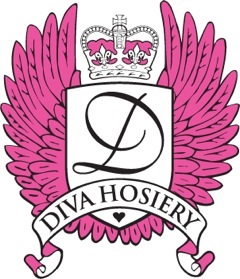 Diva Hosiery is the chosen brand in pantyhose for the Dallas Mavericks Dance Team and countless other performance teams. Diva will provide a FREE PAIR OF PANTYHOSE to all attendees (while supplies and selection last) - available in a variety of colors.
TOTAL BODY BOUTIQUE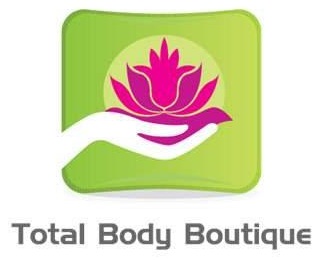 Total Body Boutique and we are one of very few wholesalers/retailers in the US that carry the complete line of FIRMA Energywear. FIRMA is made with Emana fabric which contains bio-ceramic crystals built into the fabric. FIRMA reduces cellulite, can be worn as shapewear, assists with lymphatic drainage and muscle recovery during/after exercise. 
SUSEJ DESIGNS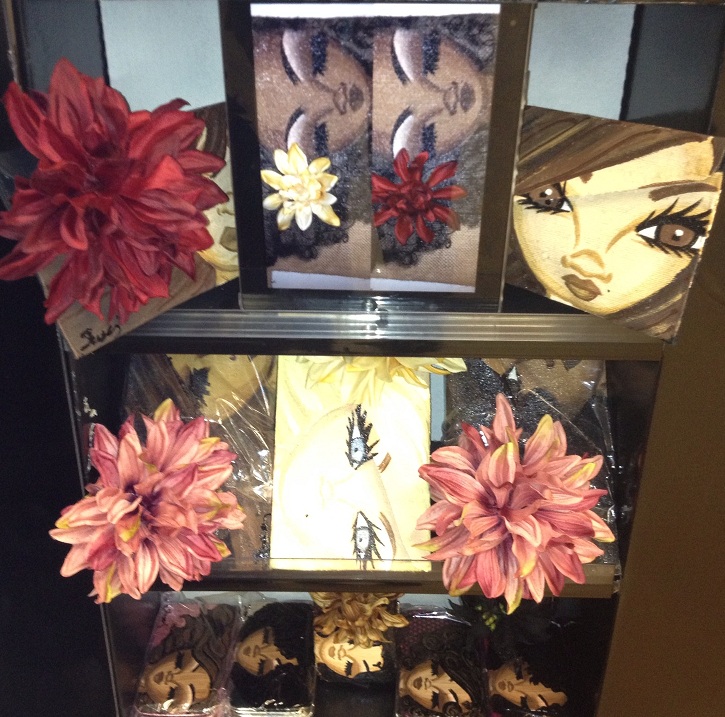 HandPainted Accessories Company specializing in Cheerleader / Dancer Keepsake Bags. At SUSEJ, we celebrate women by creating original artwork that mimic your beauty on your bag!
MY MAKEUP ROCKS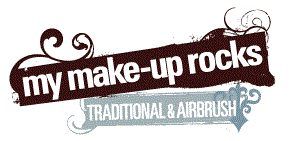 My Makeup Rocks is your one stop shop for all your beauty needs. We service Houston and all surrounding areas and provide nothing but the finest Beauty Experts in Make-up, Hair, Airbrush tanning and now skin & body wellness! We are beauty professionals who know appearance is more than just beautiful skin, flawless make-up and a hot, new hairstyle. We are about increasing your confidence and having you not only look, but to feel beautiful about yourself, inside and out! We are dedicated to making you feel like a rock star, and we are here to boost your confidence to walk in any room or down the aisle. Meet owner Theresa Rocabado at the 2013 Houston Expo and attend her afternoon makeup and hair session. Visit  
www.mymakeuprocks.com
STELLA AND DOT

Stella & Dot designs an irresistible line of fashion jewelry and fashion accessories that can be purchased exclusively at home jewelry parties or online. Shop our collection of women's jewelry, including fashion necklaces, fashion bracelets, fashion earrings and fashion rings. Or, become a Stylist and have your own jewelry party selling jewelry, handbags, and other accessories - it's like having your own jewelry company!
GOING PRO ENTERTAINMENT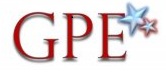 Going Pro Entertainment is the premier resource for professional cheerleading and dance services. Developed by former pro dancers from all United States sports leagues, GPE provides exclusive services in audition coaching, team consulting and choreography, and alumni talent management. GPE events feature choreography and mentorship by Pro Cheer All Stars in multiple cities, including Phoenix, Los Angeles, Denver, Kansas City, Chicago, St Louis, Dallas, Houston, Atlanta, Indianapolis, Cincinnati, Minneapolis/St Paul, New York, Philadelphia, Baltimore, Washington DC, Boston, Charlotte (NC), New Orleans, Sacramento, Bay Area, Salt Lake City, Miami and Orlando. Visit www.goingproentertainment.com orwww.procheerallstars.eventbrite.com.
Are you interested in reaching women over the age of 18 who are in the industries of fitness, dance, pageants, modeling and entertainment? Showcase your business at the Going Pro Expo for $100.00. Space is limited! Contact Laura at 1-877-974-6253 x712 or info@goingproentertainment.com.
When & Where
5160 Hidalgo Street


Houston

, 77056


Saturday, February 16, 2013 from 9:00 AM to 5:30 PM (CST)
Add to my calendar
Organizer
Going Pro Entertainment
www.goingproentertainment.com
www.facebook.com/goingproentertainment
Going Pro Entertainment is the premier resource for professional cheerleading and dance services. Developed by pro dancers from various United States sports leagues, Going Pro provides choreography, training and consulting for performers, with special emphasis on college, semi-pro and professional teams. Instructors and consultants are located nationwide and include elite current and alumni performers, choreographers and directors from the NBA and NFL. 
Please Note: Going Pro Entertainment is not directly affiliated with any professional sports league, team, cheerleading or dance squad. Audition candidates are advised to follow proper audition procedures in accordance to the official team website and training program.